Dawnette Blackwood-Rhoomes
< Back to author list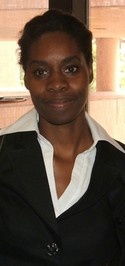 Dawnette Rhoomes loves reading and writing historical fiction. She is the Creative Editor at DB-R Designs, publisher of Textile and Paper 2016 Design Catalog, and The Books Magazine. Dawnette is one of the proud winners of NaNoWriMo 2012, 2014, 2015 and 2016!
Dawnette is the author of:
The Women of Jesus, 2005
The Woman on the Bus, 2011
The Secrets of Aunt Norah's House, 2011
Why Should I Believe You?, 2013
Love Unhinged, 2013
Christian Romance novels:
Writing for Love, 2014
The Cannon & Durnam Textile Legacy series, 2015-2017
- The Virtuous Husband
- The Love Inheritance
- The Hopeful Promise
Reading and writing are as natural and vital to me as breathing. It may sound a bit corny, I know, but I really love books! I strongly encourage those who are hesitant or reluctant to explore the world of reading, to find a genre they like and begin! There's something for everyone!
No results
We couldn't find a match for these filters.
Please try another choose.