Deborah Buckingham
< Back to author list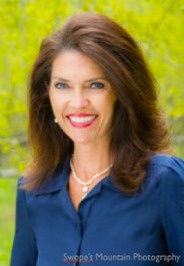 Deborah Buckingham is a Bible study teacher who seeks to help nourish hungry souls with the Truth and Love found only in the Word of God. For more than fifteen years, she has taught women's Bible studies, ranging in size from small groups to large classes with hundreds of attendees. Deborah has also taught at women's retreats, including an international gathering of women outside of Barcelona, Spain. Most recently, she has been invited to teach pastors and Christian leaders in Myanmar (formally known as Burma.) No matter the venue, Deborah, as an enthusiastic student of God's Word, is always eager to learn and share delicious nuggets found in His amazing and timeless words of Truth, Grace and Love.
Deborah and her husband, Greg (whom she describes as simply "amazing"), will soon be celebrating their 30th wedding anniversary. In addition, she feels blessed beyond measure to be the mother of Greyson and Julia, the greatest gifts God ever gave her!
Deborah grew up in a small town in the heart of Ohio. Although a country girl at heart, she also loves Southern California where Greyson and Julia were born and spent their younger years. Appreciating all the glorious wonders of God's creation, Deborah now enjoys living in beautiful, majestic Wyoming.