Denise White
< Back to author list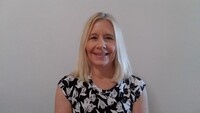 Denise White is a teacher and author of biblical principles. She is an overcomer and follower of Jesus Christ. Her faith has brought her peace and victory. Denise's ministries have included ministering in the marketplace, Bible study groups, children's groups, homeless women, and foster care ministry.
She is a servant of Jesus Christ bringing God's truth to the pages of her books and pointing people to truth and the wholeness Jesus Christ bought and paid for on the cross. She has experienced God's power and glory in her own life and wants you to experience the same. God wants you healed and delivered! God has a plan for your life that He wants you to step into!
Some of the chapters in Called to Truth and Your Journey to Truth include: Shining the Light on Lies, True Identity or Stolen Identity, Don't Be Deceived, Spiritual Roots, Our Spiritual Authority Through Jesus Christ, Spiritual Check-Up, We Choose, and God's Hospital".
Seek Truth with all your heart!
(Mark 16:15-20)