Dennis Brindell Fradin
< Back to author list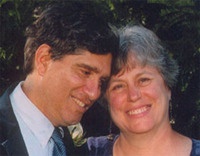 The award-winning author of nearly 300 non-fiction books for children and young adults, Dennis Fradin is known for his meticulous research, attention to detail and smooth, graceful writing.
Fradin attributes his success in part to years of teaching in the Chicago Public Schools. In order to hold his second graders' attention at the end of the day, he would spin stories about crayons in distress and birds with broken wings. One such story caught the attention of an editor who asked him to write a series of books about the United States. The
Sea to Shining Sea
series (Children's Press), launched Dennis's career as a full-time author.
Dennis Fradin has written children's books on topics as varied as astronomy, colonial history, the Underground Railroad, slave escapes and scientific discoveries. He has written biographies of Thomas Jefferson, Samuel Adams, Jane Addams and Louis Braille, among others.
Bound for the North Star
is his riveting collection of true slave escape stories.
The Power of One: Daisy Bates and the Little Rock Nine
, co-authored with his wife Judy, was a Golden Kite Honor Book.
Dennis has collaborated with Larry Day on two picture books,
Let It Begin Here!
and
Duel!
with Walker Books. He's completed two dozen
Turning Points
books for Marshall Cavendish. Along with his wife Judy, Dennis wrote
Five Thousand Miles to Freedom
for National Geographic Children's Books, followed by their
Witness to Disaster
series.