Derwin L. Gray
< Back to author list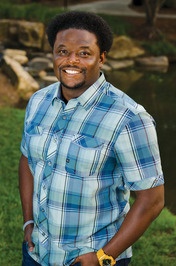 Derwin L. Gray is the founding and lead Pastor of Transformation Church, a multi-ethnic, multi-generational, mission-shaped community with two campuses in South Carolina (Indian Land and Rock Hill), both just south of Charlotte, North Carolina. Transformation Church (TC) was recognized as the 2nd fastest-growing church by percentage in America for 2010 by Outreach magazine. In 2011 and 2012, TC was again recognized again as one of the top 100 fastest-growing churches in America.
Pastor Derwin and his wife, Vicki, have been married for 21 years and have two children: a daughter, Presley, and a son, Jeremiah.
After graduating from Brigham Young University, Pastor Derwin played professional football in the NFL for five years with the Indianapolis Colts (1993-1997) and one year with the Carolina Panthers (1998). During that time, he and Vicki began their journey with Christ and experienced God's faithfulness and direction as He moved their hearts to know Him and make Him known. Click HERE to find out about the "Naked Preacher" who told him about Jesus!
Pastor Derwin and Vicki began an itinerant speaking ministry in 1999-One Heart At A Time Ministries-and Pastor Derwin went on to graduate magna cum laude from Southern Evangelical Seminary with a Master of Divinity (M.Div.) degree, with a concentration in Apologetics. But following God's call on their lives and their desire to shepherd people towards transforming their world through the mission of Christ, the Lord transitioned Derwin from his primary role of itinerant speaker to being the Lead Pastor of Transformation Church in January of 2010. Coupling his dynamic speaking style with a shepherd's heart, his intense passion for seeing lives and culture transformed is both contagious and inspiring.
In addition to his role at Transformation Church, Pastor Derwin speaks at conferences nationwide and is recognized by many as the "Evangelism Linebacker." He is the author of Hero: Unleashing God's Power in a Man's Heart, published in 2010, and Limitless Life: You Are More Than Your Past When God Holds Your Future, to be released September 3, 2013.
No results
We couldn't find a match for these filters.
Please try another choose.