Diane Ackerman
< Back to author list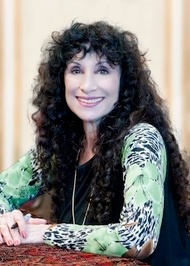 Diane Ackerman
has been the finalist for the Pulitzer Prize for Nonfiction in addition to many other awards and recognitions for her work, which include the bestsellers
The Zookeeper's Wife
and
A Natural History of the Senses
.
The Zookeeper's Wife
, a little known true story of WWII, became a
New York Times
bestseller, and received the Orion Book Award, which honored it as, "a groundbreaking work of nonfiction." A movie of
The Zookeeper's Wife
, starring Jessica Chastain and Daniel Brühl, releases in theaters March 31st, 2017 from Focus Features.
She lives with her husband Paul West in Ithaca, New York.
Books By Diane Ackerman
Displaying all 2 products