Dianna Booher
< Back to author list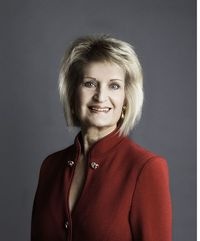 Dianna Booher, MA, CSP, CPAE, is CEO of Booher Research Institute, Inc., a communication consulting and coaching firm.. She works with organizations to help them communicate clearly and with individuals to increase their influence through a strong personal presence--and sometimes with a published book!
She's the author of 49 books (translated into 62 foreign-language editions) and has published with Simon & Schuster/Pocket Books, Warner, Penguin Random House, McGraw-Hill, and Berrett-Koehler. Her latest books include:
-Faster, Fewer, Better Emails: Manager the Volume, Reduce the Stress, Love the Results
- Communicate Like a Leader: Connect Strategically to Coach, Inspire, and Get Things Done
- What More Can I Say?: Why Communication Fails and What to Do About It
- Creating Personal Presence:
Look, Talk, Think, and Act Like a Leader
- Communicate with Confidence:
How to Say it Right the First Time and Every Time
(Revised and Expanded Edition 2011)
- The Voice of Authority:
10 Communication Strategies Every Leader Needs to Know
- Booher's Rules of Business Grammar:
101 Fast and Easy Ways to Correct the Most Common Errors
- Speak with Confidence:
Powerful Presentations That Inform, Inspire, and Persuade
- E-Writing: 21st-Century Tools for Effective Communication
- From Contact to Contract:
496 Proven Sales Tips to Generate More Leads, Close More Deals, Exceed Your Goals, and Make More Money
- Your Signature Work:
Creating Excellence and Influencing Others at Work
Dianna has been interviewed by Good Morning America, USA Today, Forbes, The Wall Street Journal, FOX, CNN, CNBC, National Public Radio, Dr. Laura Radio Show, Washington Post, New York Newsday, Bloomberg, Boardroom Reports, Investor's Business Daily, Industry Week, Success, and Entrepreneur, among other national radio, TV, and newspapers.
Her work has also won its share of recognition. Several titles have been major book club selections, and others have won national industry awards:
-American Library Association: Best Young -Adult Non-Fiction of the Year
-Executive Soundview Summaries: Best --Business Book of the Decade
--Axiom Award Silver Medal (2018)
--Richtopia's Top 200 Most Influential Authors in the World (2017, 2018)
-New York Film Festival—Cindy Award (nominee) (Corporate Training Division)
-Newbridge Executive Book Club—Main Selection
-Macmillan Executive Book Club Selection
-Fortune Book Club Selection
-Writers Digest Book Club Selection
-Business Week Book Club
-Book-of-the-Month Club (alternate selection)
-Money Book Club