Donna E. Lane
< Back to author list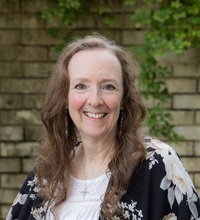 Hi, I'm Dr. Donna Lane, and I've spent my life helping people, equipping clients, children, couples, families, and yes, even nations in crisis to tap into who God created them to be, understand how He has wired us as human beings, and discover that the Kingdom of God is within us – always. My passion is to help others explore and deepen their relationship with Jesus Christ, and my work and writings are geared toward that goal.
In addition to my roles as a private practitioner and professor of counseling at Mercer University, I am an award-winning multi-genre author. Using my understanding of how the brain and heart connect and my knowledge of complex mental health issues, my writings use storytelling to help you tap into your own story to wrestle with today's life challenges – – whether you are an adult trying to understand suffering, a child seeking to overcome your fears, or anyone who longs for a deeper understanding of how the presence of God is with us and within us.
Along with my husband, Dr. David Lane, we developed a program for individuals suffering through trauma, initially used in Haiti following the 2010 earthquake. David and I also brought the program to Newtown, CT, following the shootings at Sandy Hook Elementary School, leading training workshops for pastors and community workers to learn how to lead the program in their community. From those experiences, we co-wrote Trauma Narrative Treatment, a training program for individuals working with trauma victims, which has been used nationally and internationally, and Gold Stone, the children's book for all ages which accompanies Trauma Narrative Treatment. Since that time, the program has been used across the globe in areas experiencing disaster and trauma, including New Zealand, Rwanda, India, Romania, and many other locations. It has been translated into five languages so far.
I've presented at local, regional, national, and international conferences and workshops on such topics as trauma, grief and loss, marriage counseling, spiritual formation, toxic religion, early childhood education, and soul care. I also co-authored the award-winning Ready to Learn series, which teaches preschoolers and elementary students needed learning skills.
David and I have been married since 1979, and have three children; Hayden, Lindsey, and Cody, who passed away in 2007 after a battle with a degenerative neurological disorder. My writings on grief are informed by my own journey through the loss of my youngest son.
My books range from imaginings of other worlds and futuristic societies to profound explorations of deep theological concepts. They offer new perspectives, challenge in-depth self-examination, and encourage a fearless embrace of life's joys and sorrows. I take you to other worlds and other times. I tackle difficult questions. I face genuine suffering and rejoice in God's redemption. After you finish my books, I hope you find yourself enlivened and enriched, with a newfound desire to experience God to the fullest.