Duane R. Bidwell
< Back to author list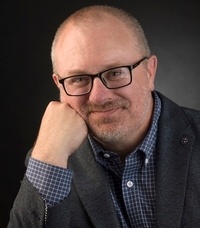 Duane Bidwell explores the intersection of spirituality, mental health and social justice as a teacher-scholar-clinician in Southern California, where he lives with his wife and son.
In addition to the books shown here, Duane edited "Spirituality, Social Construction, and Relational Processes: Essays and Reflections" (Worldshare Books, 2016).
Professionally, Duane spends his time teaching, researching, writing, and providing spiritually integrative psychotherapy and spiritual direction at Claremont School of Theology and The Clinebell Institute for Pastoral Counseling and Psychotherapy. He is a clinical Fellow of the American Association of Pastoral Counselors and a minister of the Presbyterian Church (USA).
In his day job, Duane has three formal titles: professor of practical theology, spiritual care, and counseling at Claremont School of Theology; accreditation liaison officer at Claremont School of Theology; and senior staff clinician and supervisor at The Clinebell Institute for Pastoral Counseling and Psychotherapy.
From 2008-2013, he co-edited "The Journal of Pastoral Theology." He also co-directed "Beyond Apologetics: Sexual Identity, Pastoral Theology, and Pastoral Practice," a research project of 13 scholars constructing the next generation of thought and practice for spiritual care with the GLBTQI community.
In his off time, Duane hikes the San Gabriel mountains with his family and friends, grows native California plants, and eats and reads voraciously. He volunteers as a fire lookout in the San Bernardino Mountains.
From 2007-2009, he served on the faculty of Phillips Theological Seminary in Tulsa, and from 2002-2007 he directed the Pastoral Care and Training Center, an accredited pastoral counseling center at Brite Divinity School in Fort Worth. He has served as a parish pastor, pastoral counselor, spiritual director, hospital chaplain, and director of an interfaith HIV/AIDS agency.
Books By Duane R. Bidwell
Displaying all 3 products