Dumas Malone
< Back to author list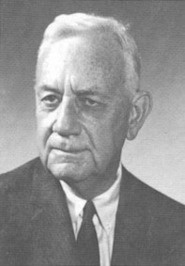 Dumas Malone, 1892–1986, spent thirty-eight years researching and writing Jefferson and His Time. In 1975 he received the Pulitzer Prize in history for the first five volumes. From 1923 to 1929 he taught at the University of Virginia; he left there to join the Dictionary of American Biography, bringing that work to completion as editor-in-chief. Subsequently, he served for seven years as director of the Harvard University Press. After serving on the faculties of Yale and Columbia, Malone retired to the University of Virginia in 1959 as the Jefferson Foundation Professor of History, a position he held until his retirement in 1962. He remained at the university as biographer-in-residence and finished his Jefferson biography at the University of Virginia, where it was begun.
No results
We couldn't find a match for these filters.
Please try another choose.