Ed McMinn
< Back to author list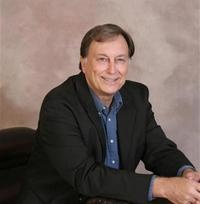 Ed McMinn is the author of the Daily Devotions for Die-Hard Fans devotion book series. As an avid college football fan, McMinn has created a format combining his passion for sports with his love of God to encourage other Christians in their daily faith walk.
"I was looking for an outlet to take faith into the real world; to reach sports fans with a Christian message in unexpected, but realistic places," McMinn says. "For many people, their faith is a one-day-a-week thing, maybe on Wednesday nights also, but the rest of the week it is a separate life. The point these devotional books make is that the things that you love outside of your church life are also places where God can be found."
As a University of Georgia alumnus, McMinn understands how strongly fans feel about their sports team and encourages Christians to feel that strongly about their faith. "It's all about passion," states McMinn. "I frequently am asked how I came up with the idea and all I know to say is divine inspiration. It's a joke, but also contains much truth. I am a retired pastor now and I went into the ministry very late; for most of my life I was a newspaper guy and a college teacher. That love of English and of writing has stayed with me and coupled with being a sports nut, the idea came to try to meld the two: college sports and God. As a matter of fact, many people tell me they get so carried away with the stories that they read straight through the whole book in a few days and then go back and treat it like a devotional."
Ed served as the pastor of two United Methodist churches in Northwest Georgia, Associate Pastor of a United Methodist church in Middle Georgia, and the first pastor of a Non-Denominational church in the same area. He retired in 2008 to pursue his love of Christian devotional writing. Prior to ministry, he had an extended career as a newspaper editor and college teacher of journalism and English.