Edgar Parin d'Aulaire
< Back to author list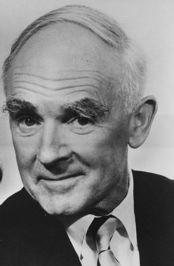 Edgar Parin d'Aulaire (1898-1986) was an American children's artist and illustrator, who worked in collaboration with his wife and fellow artist,
Ingri d'Aulaire
. Born Edgar Parin in Munich Germany, d'Aulaire was the son of Italian painter Gino Parin and American artist and musician Ella Auler. He took his mother's maiden name as his own when she changed it from Auler to d'Aulaire. After studying architecture in Munich, art at the School of Arts and Crafts, and fresco in Florence, he embarked on a book-illustrating career in Germany. He met Ingri Mortenson when she was a student in Munich, and they married in 1925, immigrating to the USA shortly thereafter and settling in Brooklyn. After pursuing separate careers initially, the couple turned to illustrating children's books together, releasing their first collaborative effort,
The Magic Rug
, in 1931. They settled in Wilton, Connecticut in 1941, and lived there until their deaths in the 1980s. Awarded the 1940 Caldecott Medal for their picture-book biography of Abraham Lincoln, the d'Aulaires published a number of other children's biographies, as well as some notable works on Greek and Norse mythology. (source: Wikipedia)
No results
We couldn't find a match for these filters.
Please try another choose.