Elaine Beachy
< Back to author list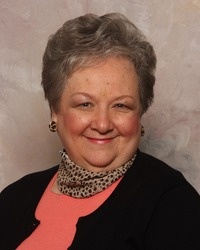 Born into a Mennonite home from parents who had been Amish, I feel blessed to have lived life with Mom and Dad and my four younger brothers on a farm in Somerset County, PA. I have a rich spiritual heritage for which I thank God.
I received a diploma from The Institute of Children's Literature of Redding Ridge, CT, completing the Special Publishing Course in 1992. I have written and taught Bible studies for women in my church. My husband and I have been leading The Upper Room Life Group at Chapel Springs Assembly of God church in Bristow, VA for over four years.
A member of the Northern Virginia Christian Writer's Fellowship, I attended the Greater Philadelphia Christian Writer's Conference in August, 2011, and the Super Saturday Writer's Conference at Lancaster Bible College in April of 2013 in Lancaster, PA.
Reading, writing poetry, cooking, walking, and spending time with family are things I enjoy. I also enjoy writing a blog for home and family at
http://elaine-beachy.blogspot.com
.
I feel compelled to write for children in a way that will help change our culture one child at a time. I believe the Jesuit maxim: "Give me a child for seven years and I'll give you the man."
I am a mother of three, grandmother of four (two of whom are teenagers), and have been married to my wonderful husband Dave for forty-six years.