Elizabeth Goddard
< Back to author list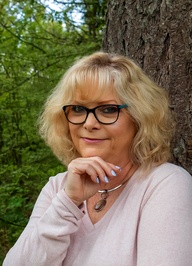 With over one million books sold, Elizabeth Goddard is the USA Today and Publisher's Weekly bestselling, award-winning author of over fifty romance novels and counting, including the romantic mystery, THE CAMERA NEVER LIES--a 2011 Carol Award winner. Four of her six Mountain Cove books have been contest finalists. Buried, Backfire and Deception are finalists in the Daphne Du Maurier Award for Excellence in Mystery and Suspense, and Submerged is a Carol Award finalist. A 7th generation Texan, Elizabeth graduated from North Texas State University with a Bachelor of Science in Computer Science and worked in high-level software sales for several years before retiring to home school her children and fulfill her dreams of writing full-time.
To get book news sign up for her newsletter at her website:
http://elizabethgoddard.com
Follow her on Bookbub!
https://www.bookbub.com/authors/eliza...
You can connect with Elizabeth on Facebook:
http://facebook.com/elizabethgoddarda...
or Twitter:
http://twitter.com/bethgoddard
Read less
.