Ella Shohat
< Back to author list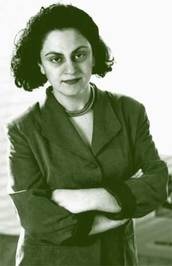 Ella Habiba Shohat (Arabic: إيلا حبيبة شوحط; born 1959) is Professor of Cultural Studies at New York University, and has taught, lectured and written extensively on issues having to do with Eurocentrism and Orientalism, as well as with postcolonial and transnational approaches to Cultural Studies. More specifically, since the 1980s she has developed critical approaches to the study of Arab Jews/Mizrahim in the context of Israel and Palestine. Born to a Baghdadi family, Ella Habiba Shohat defines herself as an Arab Jew.
Her writing has been translated into several languages, including: Arabic, Hebrew, Turkish, French, Spanish, Portuguese, German, Polish, and Italian. Shohat has also served on the editorial board of several journals, including:
Social Text; Critique: Critical Middle Eastern Studies; Meridians: Feminism, Race, Transnationalism; Interventions: International Journal of Postcolonial Studies; and Middle East Journal of Culture and Communication
. She is a recipient of such fellowships as Rockefeller and the Society for the Humanities at Cornell University, where she also taught at the School of Criticism and Theory. Recently she was awarded a Fulbright research / lectureship at the University of São Paulo, Brazil, for working on the cultural intersections between the Middle East and Latin America.
(from Wikipedia)