Emily Winfield Martin
< Back to author list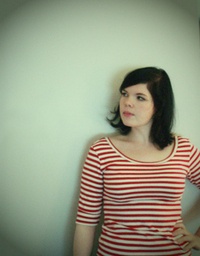 Emily Winfield Martin
makes paintings, books, and other things. When she was small, she spent every moment drawing, reading, dressing rabbits in fancy clothes, and having many peculiar daydreams. When she grew up, she began to illustrate those peculiar daydreams, and after college, she created a cottage industry called The Black Apple, which sells all manner of art and etceteras.
She works in a tiny nook of a studio filled with old children's books, wind-up toys, and stacks of fabric. Her work is inspired by fairy tales, music, myths, carnivals, children's books from the late 19th through mid 20th century, her favorite films, and autobiography.
She likes bears and sea monsters and seashell pink poppies. She lives and works among the giant fir trees of Portland, OR.
http://www.etsy.com/shop/theblackapple
Books By Emily Winfield Martin