Enoch Rich
< Back to author list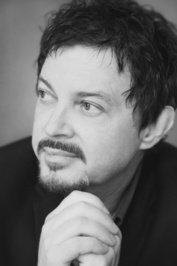 Enoch David Rich, a leader, singer, songwriter, musician, and preacher spent the past twenty-five years researching and writing a series about Faith. Why, when it's so easy? It only takes the size of a mustard seed to move a mountain? Maybe, because God didn't move the mountains Enoch was believing would be moved. Enoch painfully watched both of his brother-in-laws die of leukemia. Both men were using every known faith method they could find in the Word of God, and in any other book on the subject; yet they didn't get the end result for what they were hoping. Enoch was driving from the grave when a still small voice whispered, "There are Greater Levels of Faith". Twenty-Five years later, and after hundreds of studying hours, praying, and listening, a four part series was birthed on "The Seven Levels of Faith". Enoch's Faith journey began when he played drums on Dick Bruce's Late Night TV Show at the age of 10. He preached his first message the following year. Enoch played drums professionally, performing live with top artists, and working as a studio musician in Nashville, TN. Enoch wrote the song "Love Is Catching On", which was the title track of the Dove Award nominated album, recorded by the legendary group Mighty Clouds of Joy. Enoch was born in the midst of awe-inspiring stardom. Enoch's dad, Dave Rich, had a slew of hit records and gigs on the Grand Ole Opry. Enoch grew up sitting in recording studios watching musicians like D.J. Fontana, who played drums with Elvis Presley, and observing fame close-up, with stars like Willie Nelson, George Jones, Merle Haggard, the Everly Brothers, B.J. Thomas, Tanya Tucker, and the list goes on and on. Enoch's Uncle, James (Spider) Rich, wrote the most recorded instrumental of all time, Yakety Sax. Enoch has been married to Carmel for 35 years. Carmel is a singer, musician, and conference speaker. They have traveled extensively performing concerts and speaking in churches. Enoch and Carmel have two children. Joshua and Victoria launched a charity for youth and young adults named
www.Cravethemovement.com
. These one of a kind events have drawn multiplied thousands, and exploded across the nation and into foreign countries. In 1991 Enoch pioneered an Interdenominational Church, Living Word Church in Central City, KY., and he continues to be it's Senior Pastor. He sits on the board of Lighthouse Church in Liberty City, TX., Crave the Movement, and oversees a Living Word Campus in Collierville, TN.
No results
We couldn't find a match for these filters.
Please try another choose.