Erik Palmer
< Back to author list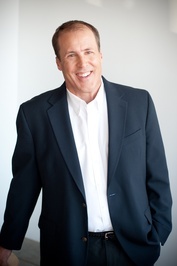 Erik Palmer is an author, speaker, and communication consultant from Denver, Colorado. He works with teachers, trainers, and managers showing practical ways to improve their oral communication as well as the verbal skills of those they instruct and manage. He is a frequent presenter at conferences, and has given keynotes and led workshops for districts across the US and around the world.
Prior to becoming a consultant, he had a career in business (national sales leader for a prominent commodity brokerage firm and a floor trader on a Chicago commodity exchange), and a career in the classroom (21 years in the Cherry Creek School District as a teacher of English, math, science, and civics).
Palmer is the author of Well-Spoken: Teaching Speaking to All Students (Stenhouse Publishers, 2011), Digitally Speaking: How to Improve Student Presentations with Technology, Teaching the Core Skills of Listening & Speaking (ASCD, 2014), Researching in a Digital World (ASCD, 2015), Good Thinking: Teaching Argument, Persuasion, and Reasoning (Stenhouse, 2016), and Own Any Occasion: Mastering the Art of Speaking and Presenting (ATD, 2017). Palmer is a program consultant for Houghton Mifflin Harcourt's Into Reading and Into Literature language arts programs.
His educational background includes Oberlin College, University of Denver Law School, and the University of Colorado.