Evelyn Sharp
< Back to author list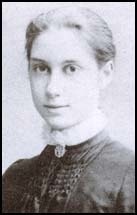 Born in 1869, in London, Evelyn Sharp was the daughter of slate merchant James Sharp, and the sister of Cecil Sharp, who would later gain fame as a folksong collector, and leader of the folkdance revival. She was educated at Strathallan House, and - despite passing the Cambridge Higher Local Examination in history - at a finishing school in Paris. Against the wishes of her family, Sharp moved to London in 1894, where she became a journalist and an author, publishing a number of books for both children and adults.
A member of the Women's Industrial Council and the National Union of Women's Suffrage Societies, as well as the Women's Social and Political Union (WSPU), Sharp was a prominent activist in the Women's Suffrage movement, arrested twice, and once going on hunger strike. She edited the
Votes for Women
suffrage journal, and also had strong pacifist views. Sharp married her long-time friend and lover, Henry Nevinson, in 1933, and continued to work for the social causes in which she believed. She died in 1955.