Francis Wayland Jr.
< Back to author list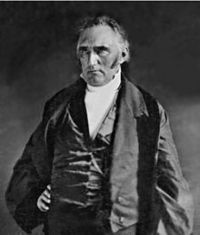 Francis Wayland Jr. (March 11, 1796 – September 30, 1865), American Baptist educator and economist, was born in New York City, New York. He was president of Brown University and pastor of the First Baptist Church in America in Providence, Rhode Island. In Washington, D.C., Wayland Seminary was established in 1867, primarily to educate former slaves, and was named in his honor. (In 1899, Wayland Seminary merged with another school to become the current Virginia Union University, at Richmond, Virginia.)
Wayland was a long time vocal advocate for libraries. His donation to the town of Wayland, Massachusetts, in 1851 for the establishment of a public library was the catalyst for legislation in Massachusetts allowing towns to establish libraries.
Books By Francis Wayland Jr.