Frédéric Martel‏
< Back to author list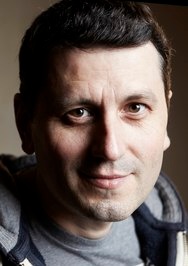 Frédéric Martel holds a PhD in social sciences and several graduate degrees in philosophy, political science and law. After being project manager for the French Embassy in Romania (1990–1992) and the French ministry of culture (1992); and being advisor to the former Prime Minister Michel Rocard (1993–1994), he served the Minister of Labor and Social Affairs, deputy-Prime minister Martine Aubry, as one of her political senior advisors (1997–2000). From 2001 to 2005 he was cultural attaché for the French embassy in the US. He has been a visiting scholar at Harvard University and New York University (2004–2006). He wrote, or currently writes, for numerous publications (including Magazine Littéraire, L'Express, Dissent, The Nation and Slate) and produces its own radio show, "Soft Power", a weekly live talk show on the entertainment, the medias and "the internets" for the French national public radio station France Culture. He is also editor in chief of the Internet-based cultural magazine nonfiction.fr and a columnist at Slate.
Additionally, he has had high-level academic activities by giving conferences in major American universities (such as Harvard, Stanford, Yale, Princeton, Berkeley and the MIT), universities in Mexico, Argentina, Brazil, Hong Kong, China, Japan, India, Egypt (and dozens others countries) and by teaching, from 2005 to 2014, at the Institut d'Études Politiques de Paris (also known as Sciences Po Paris) and at the Ecole des Hautes Etudes Commerciales de Paris (also known as HEC Paris). In 2008–2010 he was a researcher for the French Foreign Affairs' Analysis and Forecasting Centre and he founded the research web site of the Institut National de l'Audiovisuel concerning creative industries and medias around the world.
From 2012 to 2013, he was a senior researcher at IRIS, Institut de Relations Internationales & Stratégiques. Since 2014, he is a senior researcher on culture and the internet at ZHdK University in Zurich (Switzerland).
No results
We couldn't find a match for these filters.
Please try another choose.