George Smeaton
< Back to author list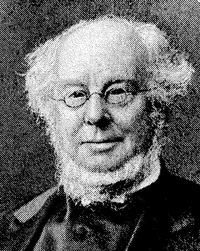 George Smeaton (1814–1889) was born in Berwickshire in the south of Scotland, and later studied at the University of Edinburgh. He became the minister of Falkland in 1839. At the Disruption in 1843, Smeaton demitted his charge in the Established Church and later that year became the minister of the Auchterarder congregation of the Free Church of Scotland.
In 1853, he took up the Chair of Divinity at the Free Church College in Aberdeen, and in 1857, was transferred to the New College in Edinburgh, where he held the position of Professor of New Testament Exegesis until his death.
Smeaton was held in high regard by his contemporaries—his colleague James
Macgregor thought that Smeaton had the best-constituted theological intellect in Christendom, and Dr Alexander Stewart of Edinburgh said that he was 'perhaps the most learned theologian in the Free Church and a man of deep and unaffected godliness.'
Smeaton is best known for Christ's Doctrine of the Atonement and The Apostle's
Doctrine of the Atonement published in 1868 and 1870 respectively, and his Cunningham Lectures which were published as The Doctrine of the Holy Spirit in 1882, a work which B. B. Warfield considered to be one of the best books on the subject ever published.
Smeaton married Janet Goold in 1840 and had five children, four of whom died before him. The comfort he received from God in the midst of these bereavements enabled him in turn to be a great comforter to those in tribulation. As his obituary noted, 'In the chamber of sickness and the house of mourning he was ever a welcome visitor, and to the last he did not grudge hours spent every week in this gentle and useful ministry.'
Source: banneroftruth.org