Gerald V. Ellison
< Back to author list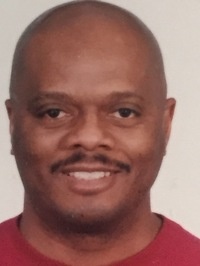 Gerald V. Ellison is a Christian social worker / philanthropist and joyous advocator of love-based faith in Christ. He firmly believes that true faith is rooted and grounded in love; that the church's captivation with religiosity (denomination, orthodoxy, self-indulgence..) is practiced in lieu of its primary obligation to instill into each Christian a mindset devoted to "loving all people." The presence of a love for God is validated by a love for humanity.
The church's gradual departure from its love-conscious foundation in Christ has proven to be detrimental to Christianity and the world.
Gerald has lovingly supported the following populations since 1983: homeless, visually impaired, brain injury, mentally / physically disabled, elderly, and sheltered children.
Additionally, he has supported numerous causes in Haiti.
Gerald has a degree in Mental Health / Social Service from Community College of Philadelphia. He has been married to his wonderful wife Sonide (So-need) for the past 34 years. They are blessed with two sons: Shawn (Registered Nurse / Pediatrics) and Steven (Licensed Clinical Therapy Practice, LCSW)
No results
We couldn't find a match for these filters.
Please try another choose.