Gill Bentham
< Back to author list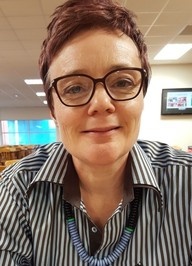 Gill Bentham Declares ....my pen is a daring declaration of hope – delivering tangled dreams from frustration to creative expression. My medium is my pen (or keyboard). My story is to encourage the opportunity and capacity for you to find your font and tell your story. You then, may in turn leave a vital, permanent mark on the scripts within your world. My tribe are The Indelibles.
My sincere passion is to help people – each of us, one of seven billion geniuses – get to know, love and liberate our inner genius. As a writer, content creator and insight coach, I will be an indelible marker of your individual life's script. I help you to remember, recover and rewrite your trapped potential or tangled dreams.
I serve the frustrated seeker or sabotaged soul with my quirky books, learning modules and retreats; aligning my wisdom for life and love for people with their continuous growth. My way with written and spoken communication inspires passion and instils conviction for authentic and creative living.
I have a professional background of learning, thinking, academic writing, change-leadership and autonomous practise as a nurse, tutor and ministry leader. Buffeted by the wear and tear of striving, competition and betrayal, I re-aligned myself for the second half of life.
My philosophy is to encourage you to Write Your Script for Intentional Living. Flow with Fruition as your authentic self. Could this be the start of your new intentional script for a flourishing life? Connect with me at gillbentham.com
No results
We couldn't find a match for these filters.
Please try another choose.