Gini Graham Scott
< Back to author list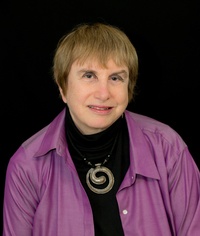 Gini has published over 50 books with major publishers, including books on work relationships, professional and personal development, creativity, law, criminal justice, popular culture, and social trends. She has published over 200 books through her company Changemakers Publishing, and has recently written a series of books on self-publishing.
She has been a guest on 100s of radio and TV talk shows including Oprah, Good Morning America, and CNN.
She helps clients write, publish, market, and promote any type of book through her company Changemakers Publishing and Writing at
www.changemakerspublishingandwriting.com
She also helps clients find publishers and agents.
In addition, she writes scripts and produces films through her company Changemakers Productions. She has written and produced 14 feature films, TV pilots, and documentaries, with 8 of them in distribution, the others in post production. Details are on her website for films at
www.changemakersproductionsfilms.com
. She helps clients turn their books into scripts and she reviews books for their film potential.
She also has written and produced over 60 short films. Examples are featured on her YouTube channel at
www.youtube.com/changemakersprod
.
She speaks and does workshops and seminars on the topics of her books and on self-publishing, writing and promoting books.
She has written over 200 songs featured at Changemakers Music (
www.changemakersmusic.com
). Her latest songs are on her Changemakers Music YouTube Channel.
She is a game designer who has published over two dozen games, featured at Changemakers Games (
www.changemakersgames.com
) .