Glenys Nellist
< Back to author list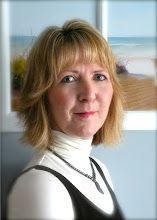 I'm an author of thirty+ books for children, including the best-selling Twas the Evening of Christmas, I Wonder: Exploring God's Grand Story, The Wonder That is You, and five popular series: Love Letters from God, Snuggle Time, Little Mole, Twas and Good News.
Here's my little story...
Although I live in Michigan, USA, I was born and raised in a little village in northern England.
I grew up in a big old house, with two wonderful parents and seven siblings. My dad was the one who introduced me to the gospel. My mum was the one who encouraged me to work with children.
And at primary school, my teacher was the one who urged me to write. One day a week, I was one of the lucky few withdrawn from the classroom to sit in big, comfy armchairs in the teachers' lounge. There, in front of a roaring log fire, with pencil and paper at the ready, I would write.
Four long decades later, I would find myself living across the pond, married to a wonderful man, mum to four adult children and three daughters-in-law, and grandma to three bouncing boys and one gorgeous girl. And as if all that wasn't blessing enough, I somehow became an author, despite giving up on my first book halfway through.
And if you would have told me then, that this book would one day become a series, that I would begin a second series, and a third… I never would have believed you. The only possible explanation is that our great God is able to do immeasurably more than all I could ever ask or possibly imagine.
And to God alone, be the glory.