Graeme Base
< Back to author list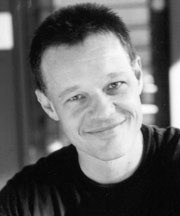 Graeme Rowland Base is a successful Australian author and artist of picture books that have been sold internationally. He is perhaps best known for his second book,
Animalia
published in 1986, and third book
The Eleventh Hour
which was released in 1989.
He was born in England but moved to Australia with his family at the age of eight and has lived there ever since. He attended Box Hill High School and Melbourne High School in Melbourne, and then studied a Diploma of Art (Graphic Design) for three years at Swinburne University of Technology at Prahran.
He worked in advertising for two years and then began illustrating children's books, gradually moving to authoring them as well.
Graeme resides in Melbourne with his wife Robyn and has three children.
Winner of the Dromkeen Medal (1998).
Books By Graeme Base
Displaying all 2 products