Greig Beck
< Back to author list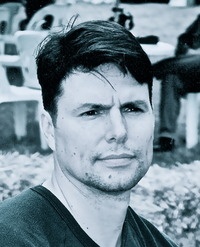 Hi GoodReaders, I'm an Australian author residing in Sydney with my wife, son and oversized German Shepherd we rescued named Leyla. My novels are now available globally, also in Large Print and now in full AUDIO format.
I grew up spending my days surfing at Bondi Beach before entering a career in Information technology which took me around the world. After completing an MBA, i was appointed both an Australasian director of a multinational software company, and tasked with setting up the USA arm of the organisation.
Today, I spend most of my time writing... with plenty left over for surfing.
More information about me and my works can be found at either
www.greigbeck.com
, or join me on FaceBook (Greig Beck Author).