Gretchen Scalpi
< Back to author list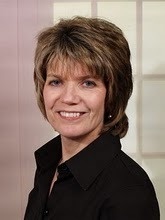 Gretchen Scalpi works to promote good nutrition and wellness as an entrepreneur, author, health and wellness coach, consultant and speaker. Gretchen is a Registered Dietitian-Nutritionist, Certified Diabetes Educator, and Certified Health & Wellness Coach. Gretchen is the author of several books on the topic of diabetes and pre-diabetes, and has been a featured diabetes expert on Everyday Health.
Gretchen received a BS in Human Nutrition and Food Service Management from Marymount College in Tarrytown, NY. She worked as Chief Clinical Dietitian in an area hospital for 25 years and has taught nutrition and food services courses for area community colleges.
Gretchen opened her health and wellness coaching and private nutrition practice in 2002. She has worked with hundreds of clients and now works with clients via telephone or secure video conferencing. Gretchen's nutrition and wellness coaching specializes in the areas of diabetes, weight management, food sensitivities, gastrointestinal disorders, and general wellness.
Gretchen provides lectures and workshops on a variety of nutrition topics to corporate, educational, and community groups. She is a member of the Academy of Nutrition and Dietetics, Nutrition Entrepreneurs Dietetic Practice Group, American Association of Diabetes Educators, and the New York State Dietetic Association.
To purchase more products by Gretchen you can visit her website or Amazon.com.
Gretchen is a member of:
Academy of Nutrition and Dietetics
Nutrition Entrepreneurs Dietetic Practice Group
American Association of Diabetes Educators
New York State Academy of Nutrition and Dietetics
Gretchen A Scalpi is listed at AllTherapist.com