Günter K. Stahl
< Back to author list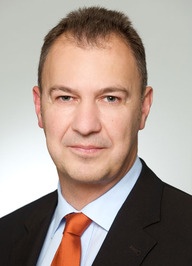 Günter K. Stahl is Professor of International Management at the Vienna University of Economics and Business (WU Vienna) and Visiting Professor of Organisational Behavior at INSEAD. Prior to joining WU Vienna, he served for eight years as a full-time faculty member at INSEAD and was based at INSEAD's Europe and Asia campuses in Fontainebleau and Singapore. He was also a member of the faculty at the University of Bayreuth and a visiting professor at the Fuqua School of Business, Duke University, and the Wharton School of the University of Pennsylvania.
Professor Stahl's research, teaching and services to the academic community have been recognized by numerous awards, including the Carolyn Dexter Award and Making Connections Award of the Academy of Management and the Academy of Intercultural Studies and Daimler Chrysler Award for Excellence in International Management Research. Recently, he was recognized with the CEMS Course of the Year Award 2009 (the course with the highest student evaluations of all CEMS courses in Europe) and the WU Award for Innovative Teaching. He is currently Chair of the Teaching Committee of the International Management Division of the Academy of Management and serves on the advisory boards of several for-profit- and non-profit organizations, including Catalyst, a research and advisory organization working globally with companies to build inclusive environments and expand opportunities for women in business.
Professor Stahl has extensive consulting experience and has been involved in executive teaching for a variety of industrial and professional services companies including Alstom, Abu Dhabi Commercial Bank, Astra Zeneca, Bank Mandiri, Bayer Healthcare, BMW, BOC, Booz, Allen & Hamilton, DaimlerChrysler, Fresenius, GlaxoSmithKline, Henkel, Nissan, Novartis, IBM, KPMG, Mobilink, Siemens, Standard Chartered Bank, Telekom/ Mobilkom Austria and UGS, among others. Besides teaching for INSEAD and WU Vienna, he has been involved in management education for leading business schools in Germany, England, France, Israel, Singapore, China, Japan and the United States.
Günter currently lives with his wife Dorit and daughter Hannah in Vienna, Austria. He enjoys wining and dining, hiking, mountain climbing, and the opera. Having lived in Asia for many years, he has a keen interest in Asian culture and is an avid collector of contemporary Indonesian and Vietnamese art.
Source: INSEAD
No results
We couldn't find a match for these filters.
Please try another choose.