Harold Keith
< Back to author list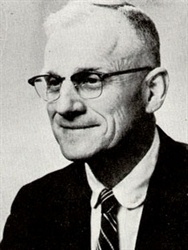 Harold Keith lived his entire life in Oklahoma, a state that he greatly loved and which served as the setting for many of his books.
Perhaps his best known story, the historical novel "Rifles for Watie", was first released in 1957. It went on to win the 1958 John Newbery Medal and the 1964 Lewis Carroll Shelf Award.
In 1998, Harold Keith died of congestive heart failure, in Norman, Oklahoma.