Harriet Lerner
< Back to author list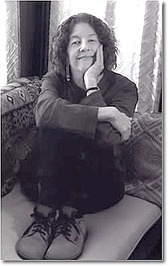 Dr. Harriet Lerner
, Ph.D. (Clinical Psychology, City University of New York; M.A. Educational Psychology, Columbia University Teachers College), was born and raised in Brooklyn, New York, the second of two daughters. Her parents, Archie and Rose Goldhor, were both children of Russian-Jewish immigrant parents. They were high school graduates who wanted their daughters to "be someone" at a time when women were only supposed to "find someone."
"Achievement was next to Godliness for my sister, Susan, and me." Harriet notes. "My father would talk about 'My daughters the doctors' while we were still in our strollers."
Growing up, Harriet and Susan spent weekends at the Brooklyn Botanical Garden, the Brooklyn Public Library and the Brooklyn Museum. "These places were free and just a subway token away."
Lerner's mother had an unwavering belief in her daughters and strong principles about how to raise children. In Harriet's words:
"Even during the hardest economic times my mother, Rose, made sure that Susan and I had four things that she believed were essential to our later success:
1. Good shoes (I don't mean stylish)
2. A firm, quality mattress
3. A top pediatrician (none other than Doctor Benjamin Spock);
4. A therapist
Unlike other parents of the day who considered therapy to be a last resort of the mentally ill, my mother thought it was a learning experience. She put me in therapy before I was three, after obtaining a health insurance policy that provided weekly therapy sessions for one dollar. I later joked that my mother would send me to a therapist if I came home from school with anything less than a B plus. I was exaggerating, but only a little bit. "
Her mother's belief in therapy undoubtedly contributed to Lerner's career choice. She decided to become a clinical psychologist before finishing kindergarten - a decision she never veered from.
EDUCATION AND CAREER
Lerner attended local public schools in Brooklyn including Midwood High School. She did her undergraduate work at the University of Wisconsin at Madison, where she majored in psychology and Indian studies. She spent her junior year studying and doing research in Delhi, India. Lerner received an M.A. in educational psychology from Teachers' College of Columbia University and a Ph.D. in clinical psychology from the City University of New York. It was there that she met and later married Steve Lerner, also a clinical psychologist.
Harriet and Steve did a pre-doctoral internship at Mt. Zion Hospital in San Francisco and moved to Topeka, Kansas in 1972 for a two-year postdoctoral training program at the Menninger Foundation, where they subsequently joined the staff.
"We always planned to move back to Berkeley or New York," says Lerner. "But two years in Topeka turned into two decades - and then some." She now identifies herself as a Kansan and claims to have overcome her coastal arrogance. She has grown to love the simple life (meaning she has never had to learn to parallel park) and the big open skies. After Menninger closed shop in Topeka and moved to Houston, Lerner and her husband moved to Lawrence, Kansas where they currently have a private practice. They have two sons, Matt and Ben.
Lerner is best known for her scholarly work on the psychology of women and family relationships, and for her many best-selling books. Feminism and family systems theory continue to inform her writing. She has dedicated her writing life to translating complex theory into accessible and useful prose, and has become one of our nation's most trusted and respected relationship experts.
Lerner's books have been published in more than thirty-five foreign editions. Her latest book (January 2012) is Marriage Rules: A Manual for the Married and the Coupled Up.
HONORS AND AWARDS (PARTIAL LISTING)
New York Distinguished Honor, National Anger Management Association
Kansas Distinguished Award for Literature
William Allen