Hew Scott
< Back to author list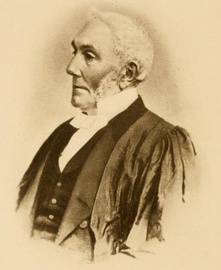 Hew Scott (1791–1872) was a minister of the Church of Scotland parish of Anstruther Wester. He is largely remembered as a religious researcher and author. His "magnum opus" is the comprehensive, multi-volume work, Fasti Ecclesiae Scoticanae: The succession of ministers in the parish churches of Scotland, from the reformation, A.D. 1560, to the present time. This is a detailed, biographical record of each of the ministers of each of the parishes of the Church of Scotland from 1560 to 1870. (It also refers to earlier priests/ministers, where possible). It was first published between 1866 and 1871 but it is regularly updated by the Church of Scotland. The project took him 50 years and covered 760 parishes (often with more than one church per parish), including parishes which were either gone, amalgamated or fleeting in existence. Volume 1 was in part aided by Dr Gordon of Newbattle, Dr Struthers of Prestonpans and David Laing.Profits from the book went to the Ministers' Daughters' College. However, it was not well received in the literary world, as it is hardly "bedtime reading". Of 250 copies printed less than half sold. Nevertheless, it is a truly outstanding academic work of research. Scott became somewhat depressed regarding the huge task he had taken on, especially when starting to lose his eyesight in later life.
No results
We couldn't find a match for these filters.
Please try another choose.