J. Scott Turner
< Back to author list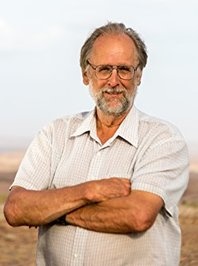 Although I was born in Massachusetts, I grew up in California and remain a westerner at heart. After a mis-spent adolescence and young adulthood, I decided to go to college, earning a Bachelor's degree from University of California, Santa Cruz. From there, I went on to obtain advanced degrees in Zoology from Colorado State University in Fort Collins. Since then, I have been struggling to get back west, but my career keeps pushing me east. The furthest east it has pushed me has been to southern Africa, where I had a joyous several years as a biologist until I stumbled into fatherhood and family life, which was the best thing that ever happened to me. Since 1990, I have been on the faculty of a small forestry college in upstate New York, and reside in the small town of Tully, in a large renovated farmhouse with my wife Debbie, and for many years, my two children, Jackie and Emma, now launched. We have co-habited our house with several animals (3 three dogs in succession, and 2 cats that liked the cut of our jib and moved in uninvited). I venture regularly to southern Africa (South Africa and Namibia) for my research.
No results
We couldn't find a match for these filters.
Please try another choose.