J. Warner Wallace
< Back to author list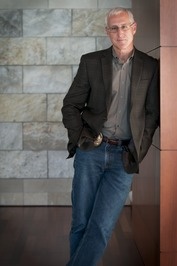 J. Warner Wallace is a Dateline featured cold-case homicide detective, popular national speaker and best-selling author. He continues to consult on cold-case investigations while serving as a Senior Fellow at the Colson Center for Christian Worldview. He is also an adjunct professor of apologetics at Talbot School of Theology (Biola University) and Southern Evangelical Seminary, and a faculty member at Summit Ministries. J. Warner became a Christ-follower at the age of thirty-five after investigating the claims of the New Testament gospels using his skill set as a detective. He eventually earned a Master's Degree in Theological Studies from Gateway Seminary.
J. Warner has appeared on television and radio, explaining the role that evidence plays in the Christian definition of "faith" and defending the historicity of Jesus, the reliability of the Bible and the truth of the Christian worldview. Jim also speaks at churches, retreats and camps as he seeks to help people become confident Christian case makers. J. Warner's book, Cold-Case Christianity, provides readers with ten principles of cold case investigations and utilizes these principles to examine the reliability of the gospel eyewitness accounts. In God's Crime Scene, he investigates eight pieces of evidence in the universe to make the case for God's existence. In Forensic Faith, J. Warner makes the case for a more reasonable, evidential Christian faith.
J. Warner's professional investigative work has received national recognition; his cases have been featured more than any other detective on NBC's Dateline, and his work has also appeared on CourtTV and Fox News. He also appears on television as an investigative consultant (most recently on truTV) and had a role in God's Not Dead 2, making the case for the historicity of Jesus. J. Warner was awarded the Police and Fire Medal of Valor "Sustained Superiority" Award for his continuing work on cold-case homicides, and the CopsWest Award after solving a 1979 murder. Relying on over two decades of investigative experience, J. Warner provides his readers and audiences with the tools they will need to investigate the claims of Christianity and make a convincing case for the truth of the Christian worldview.
No results
We couldn't find a match for these filters.
Please try another choose.