J. Wesley Bush
< Back to author list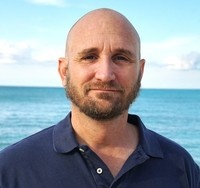 J. Wesley is a lifelong geek with an abiding love of fantasy and sci-fi for the way they transport us to other worlds and give unique perspectives on our own.
Life has taken him in some weird and wonderful directions, and these experiences shape his fiction: he has previously served as a U.S. Foreign Service diplomat, airborne infantryman, military cryptolinguist, NGO worker, history adjunct, and tow-truck driver in the desert.
J. Wesley speaks Russian and Swahili, and is currently learning Albanian in preparation for a move to Kosovo. He currently lives in Washington, DC and has previously worked in Kenya, Ukraine, and The Bahamas.
His graduate work is in American History with a focus on transnational migration.
He has an amazing wife, five sons, and (finally!) a daughter.
No results
We couldn't find a match for these filters.
Please try another choose.