Jack Armstrong
< Back to author list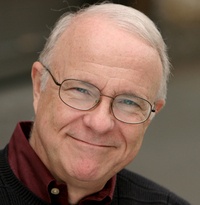 Thirty Years of Spiritual Writings Hidden Away
Jack Armstrong does not consider himself to be the "author" of the writings he shares in Lessons from the Source: A Spiritual Guidebook for Navigating Life's Journey.
During the late 1970s, he began writing down a series of spiritual teachings that he knew were coming from somewhere other than his own conscious mind. He was in awe of the phenomenon, but had no idea why or how it was happening.
Although the lessons he transcribed appeared to be intended to help him meet challenges in his own life, he now admits to having ignored them and filed them away without ever showing them to anyone, because of a concern about what others might think.
Fortunately, he did not abandon the process and has continued this form of communication for more than three decades.
His Own Life's Journey
Jack describes his life as "a wonderful adventure, full of blessings, surprises and extraordinary opportunities." His journey has included stops as a nonprofit executive, Peace Corps volunteer, congressional candidate, small business owner, voiceover artist and hospice worker.
He was raised in a traditional Protestant denomination, but as an adult found that its tenets were no longer meeting his own spiritual needs. Since then, spiritual exploration has been an integral part of his life, and his belief system continues to evolve.
In recent years, major life changes allowed him to focus more time and attention on understanding his own spiritual path, and the written communications he received during that time continued to urge him to make the teachings available to others who might benefit from them.
Lessons from the Source contains the first of those writings to be shared with others.