Jack Cavanaugh
< Back to author list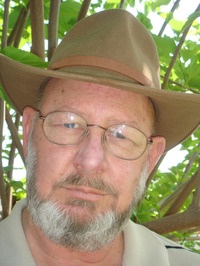 Jack Cavanaugh is an award-winning, full-time freelance author with twenty-five published novels to his credit. His nine-volume American Family Portrait series spans the history of a nation from 1630 to the present and is still in print nearly fifteen years following its release.
A student of the novel for more than a quarter of a century, Jack takes his craft seriously, continuing to study and teach at Christian writers conferences. He is the former pastor of three churches in San Diego County and draws upon his theological background for the spiritual elements of his plots and characters.
His novels have been translated into a dozen foreign languages, largely because of the universal scope of his topics. Jack has not only written about American history, but about South Africa, banned English Bibles, German Christians in the days of Hitler and Communism, revivals in America, and angelic warfare.
Jack's current writing schedule includes motion picture screenplays and e-book serial fiction with Internet distribution. His novel Death Watch has been optioned to be made into a motion picture by Out Cold Entertainment, Inc.
Jack has three grown children and lives with his wife in Southern California.
AWARDS
• Silver Medallion Award (1995), Christian Booksellers Association
• Christy Award (2002, 2003), Excellence in Christian Fiction
• Silver Angel Award (2002), Excellence in Media
• Gold Medal, Best Historical (2001), ForeWord Magazine
• Best Historical Novel (1994), San Diego Literary Society
• Best Novel (1995, 1996, 2005), San Diego Christian Writers Guild