Jackie M. Johnson
< Back to author list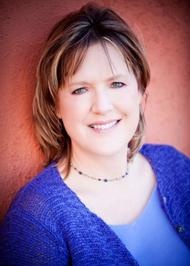 Jackie M. Johnson is an accomplished author, blogger and content creator who inspires readers worldwide to grow a better life with hope-filled, encouraging content. Her books include:
"Power Prayers for Women" (packed with spiritual punch to encourage and equip you in 21 areas of a woman's life.).
"Prayers With Purpose for Women" (prayers for all areas of a woman's life, small enough to carry in purse, backpack or other small space and get encouraged).
"When Love Ends and the Ice Cream Carton Is Empty" (the helpful breakup recovery resource for single or single again readers,)
"Praying with Power When Life Gets Tough" (Find hope when you need it most with insightful, inspiring content and powerful prayers for everyday problems—like stress, money issues, grief and loss, relationship issues, lack of confidence, loneliness, and other challenging situations."
Jackie's books are available in English and Portuguese.
"Praying with Power When Life Gets Tough" is also available in Mandarin Chinese and Spanish. (Coming soon in Afrikaans and Indonesian-language editions).
Her new children's book, "Backyard Bunny: Adventures in Friendship" is now available on Amazon in print and e-book formats.
Jackie blogs at
www.jackiejohnsoncreative.com
and blogs for single adults at
www.drjamesdobson.org/blogs
No results
We couldn't find a match for these filters.
Please try another choose.