Jacques De Vitry
< Back to author list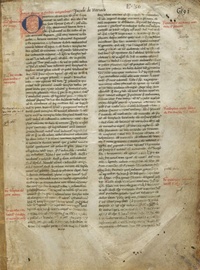 Jacques de Vitry (Jacobus de Vitriaco, c. 1160/70 – 1 May 1240) was a French canon regular who was a noted theologian and chronicler of his era. He was elected bishop of Acre in 1214 and made cardinal in 1229. His Historia Orientalis (also known as Historia Hierosolymitana) is an important source for the historiography of the Crusades.
No results
We couldn't find a match for these filters.
Please try another choose.