Jane Taubman
< Back to author list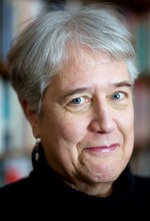 Jane A. Taubman is emerita Professor of Russian, Amherst College, Massachusetts.
-------------------------
Jane Andelman Taubman
Ph.D. Yale, Amherst College Honorary Degree 1989
Field: Russian
Assistant Professor 1973-82; Associate Professor 1982-89; Professor 1989-2010
She wrote about herself:
"I began teaching at Amherst in the fall of 1973 after three years at Smith. I was the first faculty member to be appointed part-time tenure track, an innovative arrangement that was intended to attract more women to the faculty. I taught either two or three courses a year throughout my career and retired in June, 2010.
I loved teaching, and taught courses in Russian literature and culture, particularly of the twentieth century, and a seminar on Tolstoy. In the mid-1990s I initiated a course in the history of Russian and Soviet film, one of the earliest national cinema courses at the college. I taught courses in Russian language at all levels, and taught in the ILS course "Perspectives on the Professions." My original research interests were in Russian modernist poetry of the early twentieth century, particularly Marina Tsvetaeva. My book on Tsvetaeva's lyric diary was published in 1989, and in 1992 I organized an international conference at Amherst to mark her centennial, co-editing the published volume of contributions.
After an eventful research semester in 1988, living with my family in a two-room apartment in Moscow at the height of perestroika, I wrote Moscow Spring (with Bill Taubman) an account of the rapid cultural and political changes taking place in the USSR. In Moscow, I discovered the work of the contemporary prose writer Liudmilla Petrushevskaya and of the film director Kira Muratova. Both were finally gaining wide recognition due to the new, more liberal cultural policies under Gorbachev. Petrushevskaya came to spend two months at Amherst in 1993 as a visiting writer. My book on Muratova's films appeared in 2005. After 1991, research trips to Russia became much easier to arrange, and I traveled there much more frequently, including a second semester in Moscow in 2007. During these trips, I participated in Bill's interviews with Gorbachev and his colleagues in both his native Stavropol and in Moscow, while continuing my research on contemporary Russian film, art and culture.
I am grateful for the opportunity Amherst gave me to lower my teaching load while raising Alex and Phoebe, now parents themselves, and continuing my research and publishing. But department chairing and committee service can not be done part time, of course, and, like most of the Pioneers, I found myself with time-consuming
appointments to major committees beginning early in my career.
I spent my first year of retirement doing a good deal of hands-on grandmothering, as both of my grandsons were born in 2010. Now I am spending more of my time working with Bill on his biography of Gorbachev. It is in some ways a return to my dual interest in both Russia's history and literature, which was my undergraduate major."
see:
https://www.amherst.edu/academiclife/...
No results
We couldn't find a match for these filters.
Please try another choose.