Jay E. Adams
< Back to author list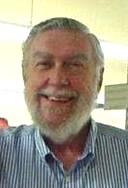 Jay Edward Adams is a Reformed Christian author. He has written over 100 books and these have been published in sixteen languages.
He received a Bachelor of Divinity from Reformed Episcopal Seminary, a Bachelor of Arts in Classics from Johns Hopkins University,a Masters in Sacred Theology from Temple University, and a PhD in Speech from the University of Missouri.
Adams' book Competent to Counsel launched the nouthetic counseling movement, a movement whose aim was to use strictly biblical counseling methods. He is the founder of the Intitute for Nothetic Studies.