Jean Fischer
< Back to author list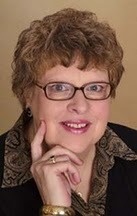 Jean Fischer is a professional writer with a solid background in publishing. While an editor at Golden Books, she oversaw the creative development of activity books and award-winning audio and book products. As a freelance writer, she co-wrote books with Christian authors Thomas Kinkade, John MacArthur, and John C. Maxwell and created devotions for the popular children's series Adventures in Odyssey concepted by Dr. James Dobson.
Jean writes Christian literature for adults as well as children's picture books, board books, nonfiction books and K-6 Language Arts workbooks and textbooks. She also creates promotional material for a leading fast-food restaurant. Her recent books include four preteen novels in the Camp Club Girls series published by Barbour Books and A Charles Dickens Devotional by Thomas Nelson.
Jean holds degrees in elementary education and library science and an advanced certificate in technical communication.