Jean Racine
< Back to author list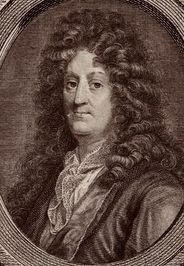 Jean-Baptiste Racine was a French dramatist, one of the "big three" of 17th century France (along with Molière and Corneille), and one of the most important literary figures in the Western tradition. Racine's dramaturgy is marked by his psychological insight, the prevailing passion of his characters, and the nakedness of both plot and stage. Although primarily a tragedian, Racine wrote one comedy.
Racine was born on 22 December 1639 in La Ferté-Milon (Aisne), in the province of Picardy in northern France. Orphaned by the age of four (his mother died in 1641 and his father in 1643), he came into the care of his grandparents. At the death of his grandfather in 1649, his grandmother, Marie des Moulins, went to live in the convent of Port-Royal and took her grandson with her. He received a classical education at the Petites écoles de Port-Royal, a religious institution which would greatly influence other contemporary figures including Blaise Pascal.
Port-Royal was run by followers of Jansenism, a theology condemned as heretical by the French bishops and the Pope. Racine's interactions with the Jansenists in his years at this academy would have great influence over him for the rest of his life. At Port-Royal, he excelled in his studies of the Classics and the themes of Greek and Roman mythology would play large roles in his future works.
Jean Racine died in 1699 from cancer of the liver. He requested burial in Port-Royal, but after Louis XIV had this site razed in 1710, his remains were moved to the Saint-Étienne-du-Mont church in Paris.
*source: https://en.wikipedia.org/wiki/Jean_Ra...
No results
We couldn't find a match for these filters.
Please try another choose.