Jeanette-Marie Mirich
< Back to author list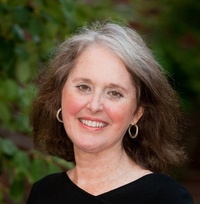 Jeanette-Marie desires to share her love for writing with her readers. Within the pages of her books, you will find mystery, romance, and adventure perfectly blended for a wonderful read that will leave you with a hunger for another round – all while honoring the One for whom she serves.
She is a member of the Pacific Northwest Writers Association, Oregon Christian Writers and American Christian Fiction Writers.
Jeanette received her B.S. in Education from Portland State University and taught in the Milwaukie, Oregon public schools as well as in Pattaya Beach, Thailand. A background in theater led to her writing two-act plays and performing in the Muskegon Civic Theater.
Mirich was a member of The Christian Medical and Dental Association's Marriage Commission. Together with her physician husband, she taught Physicians, Dentists, and their spouses at weekend Marriage Enrichment conferences for 25 years. She also taught at conferences for Missionary Doctors. Additionally, she mentors young women with one-on-one discipleship.
With her husband and family, she has served in short-term mission trips to Kenya at Kijabe Mission Station, the Fistula Hospital in Addis Ababa, Ethiopia, a Women and Children's hospital in Mali, and was a part of a team that served former prostitutes and street women in Managua, Nicaragua.
Jeanette-Marie has a passion for marriage and equipping couples to grow together with respect and love. She enjoys quilting and is passing on the joy of it to her granddaughters. She uses her hands to knit, embroider, and make Hollandaise sauce. Her delight is creating memories with her grandchildren.
Mirich has lived in Thailand during the Vietnam War, Kenya, and several states in the U.S. while also taking time to research in England, Ethiopia, Kentucky, Malta and Greece.
For several years her poems and short stories were published in Groundwaters, a quarterly magazine based in Loraine, Oregon and in their poetry anthology, Ripples On The Water. Groundwaters is now producing an anthology each year. She is a contributor in poetry as well as short story.
Shadow Games, her first suspense, romance novel is no longer available with her first publisher is no longer in business. The first book in the D.B. Burns mystery series, The Courtship of Harry's Wife, was published by Mountain Brook Ink in September of 2019 and is now available on Audible. The second novel in the series, The Last Roses, was published in May of 2020. The third novel in the series, You Promised Me Paris, will be available in June of 2021.
Also, she is working on revising her novella, Happy Christmas Miss Lawrence, and will be available in novel form in the Fall of 2021.
Thank you for reading. May you be richly blessed!
Jeanette-Marie
No results
We couldn't find a match for these filters.
Please try another choose.