Jeff Cavins
< Back to author list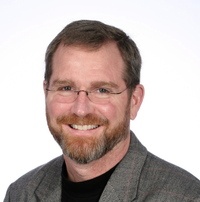 After twelve years as a Protestant pastor, Jeff returned to the Catholic Church under the guidance of Bishop Paul Dudley. His conversion story, one of the best known and inspiring stories of its kind, is chronicled in the best-selling book, My Life on the Rock.
Over the past several decades, Jeff has dedicated his life to developing The Great Adventure: A Journey through the Bible, a practical, interactive program that helps people read the "big picture" of God's plan in Sacred Scripture and understand its meaning for their lives. The Great Adventure presents the entire sweep of the Bible in a way that is easy to understand and genuinely fun. Its unique Bible Timeline learning system has revolutionized Catholic Bible Study for hundreds of thousands of Catholics since 1995.
Jeff received his MA in Theology from Franciscan University of Steubenville.