Jeff Chu
< Back to author list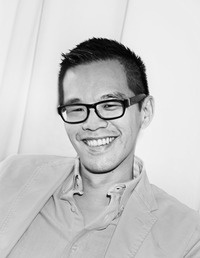 Jeff Chu is co-curator of Evolving Faith and an editor-at-large at Travel+Leisure. Formerly a reporter, writer, and editor at Fast Company, Time, Conde Nast Portfolio, and Modern Farmer, he has written for numerous other publications, including the New York Times Magazine, the Washington Post, and the Wall Street Journal. His eclectic portfolio includes stories on megahit-making Swedish songwriters (a piece for which he went clubbing in Stockholm); James Bond (for which he stood on a Spanish beach and watched Halle Berry emerge from the waves over and over and over); undercover missionaries in the Arab world (he traveled to North Africa and went to church); and the decline of Christianity in Europe (he prayed).
Jeff was born in California and went to high school at Miami's Westminster Christian, where he sat behind Alex Rodriguez in Mr. Warner's world history class. He is a graduate of Princeton University, the London School of Economics, and Princeton Theological Seminary. The nephew and grandson of Baptist preachers, he was ordained an elder at Old First Reformed Church in Brooklyn, New York. He, his husband, Tristan, and their dog, Fozzie, now live in Grand Rapids, Michigan.
No results
We couldn't find a match for these filters.
Please try another choose.