Jeff Jerina
< Back to author list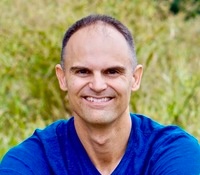 Jeff Jerina
is the founder and host of Men Unplugged, a Christ-centered talk show and resource for men and their families. As a public speaker, evangelist, and pastor he has been speaking and teaching for over 19 years on a variety of topics, including:
Evangelism, leadership, personal development, entrepreneurship, and men's issues.
On the
Men Unplugged podcast
, Jeff and well-known Christian leaders provide hundreds of thousands listeners around the world with practical tips, biblical wisdom, and valuable resources to ignite their faith and succeed in life. You can learn more about the FREE talk show, online resources, courses, and Jeff's keynote speeches at
MenUnplugged.net
For a FREE digital copy of Jeff's first book,
Ten Steps to Power and Purpose, visit Get Your Copy at MenUnplugged.net/Ten-Steps

Radically transformed by his faith in Jesus Christ, Jeff has a passion for reaching non-believers and equipping Christians to live out God's plan for their lives. Through God's grace he has been able to share the gospel to hundreds of thousands throughout the globe.

His online courses, group training, keynotes, books, and other resources are designed to help men and women of faith 1) ignite their faith in Christ, 2) impact others, and 3) confidently live out their God-given purpose.

Jeff spends most of his time now speaking, writing, creating and leading men's events, training others through online and group training and hosting the Men Unplugged show. He and his wife, Amy, live in Texas with their two kids.
No results
We couldn't find a match for these filters.
Please try another choose.