Jen Hatmaker
< Back to author list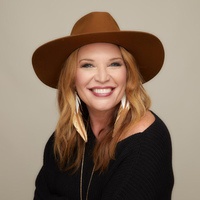 JEN HATMAKER is the author of the New York Times bestseller "Of Mess and Moxie" and the highly anticipated new book, "Fierce, Free, and Full of Fire: The Guide to Being Glorious You" (released April 21, 2020), along with eleven other books, the happy host of the award-winning For the Love Podcast, delighted curator of the Jen Hatmaker Book Club, and a sought-after speaker who tours the country every year speaking to women. She and her husband, Brandon, founded the Legacy Collective and also starred in the popular series My Big Family Renovation on HGTV. Jen is a mom to five and a zealous resident of Austin, Texas, where she and her family are helping keep Austin weird.
To learn more about Jen, visit
www.jenhatmaker.com
.
Want more from Jen? Sign up for her e-mail list!