Jennie Chancey
< Back to author list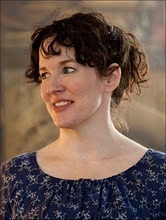 I am the wife of Pastor James McDonald of Providence Church in Morton, Illinois. We have ten beautiful children who love and serve the Lord. Our goal as a family is to glorify God and enjoy Him forever.
We hold to the Westminster Confession of Faith and attend a Presbyterian church that is part of the Covenant Presbyterian Church
www.covenant-presbyterian.org
Statistics present a shocking truth - the Christian family today is in trouble. Our prayer is that the Lord will bring a new revival to the family, a true God-powered family reformation! We have seen God's grace and power in our own lives. As the Christian family begins to live in accordance to the Word of God, change happens! Experiencing victory in the Christian family comes when living faith becomes living action. This is family reformation (1 John 5:3-4; John 14:21)!
Over the years, I have found that any Christian who truly lives out what he believes and attempts to teach others the timeless truths of Scripture will face opposition and even persecution. This is actually promised in Scripture (2 Timothy 3:12), so it's not surprising that some bristle at this message.
Please stop by my blog and say hello!
No results
We couldn't find a match for these filters.
Please try another choose.